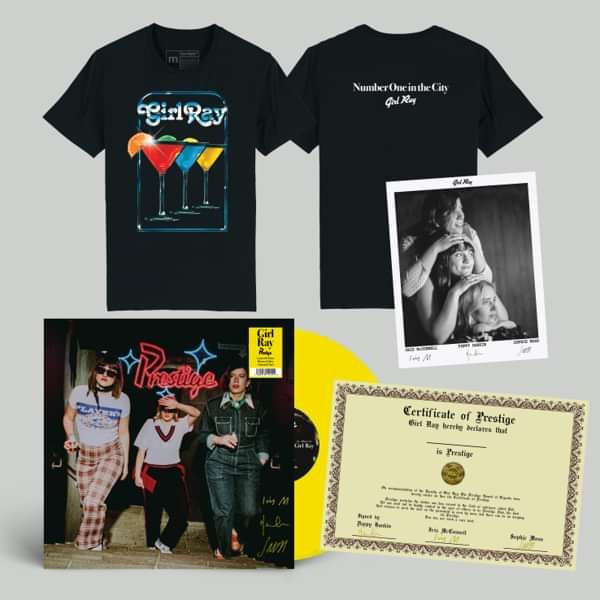 "Certified Prestige" Signed LP Bundle
Limited Edition Mimosa Yellow Signed Prestige 12" LP Cocktail Tee Limited Edition Signed 8x10" B&W Photocard Exclusive Signed Certificate of Prestige
This bundle also includes: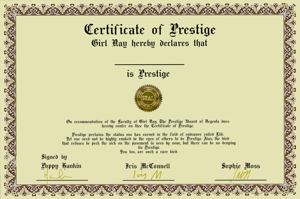 Exclusive Signed Certificate of Prestige
This bundle also includes: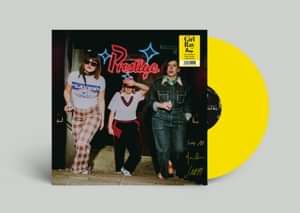 Prestige - Limited Edition Signed Coloured 12" Vinyl
GIRL RAY's new album Prestige, released on 4th August 2023.
Available on limited edition Mimosa Yellow coloured 12" vinyl.
Girl Ray, the three-piece comprising Poppy Hankin, Iris McConnell and Sophie Moss, announce the release of their much anticipated third album. Co-produced by Grammy Award-winning producer, Ben H. Allen (M.I.A, Gnarls Barkley, Christina Aguilera, Deerhunter) along with the band's singer and songwriter Poppy Hankin, Prestige takes the shambolic charm of their debut, Earl Grey (2017), and the indiefied R&B of 2019's Girl, and injects it with a booster shot of Hi-NRG eighties disco pop.
Prestige is the sound of Girl Ray reclaiming disco music as the celebration of sexuality and outsider culture it started out as. Inspired by Pose, the television drama about New York City's queer ballroom scene in the 80s, Prestige is an escape to a fantasy clubland, it's dancing with your friends, it's falling in love. In fact, the overarching narrative of Prestige is love: falling in it and being afraid of getting hurt by it; being all alone and longing for it; the tensions between what it is and what you imagined it would be.
---
Intro
True Love
Up
Everybody's Saying That
Love Is Enough
Hold Tight
Begging You Now
Easy
Tell Me
Wanna Dance
Space Song
Give Me Your Love
This bundle also includes: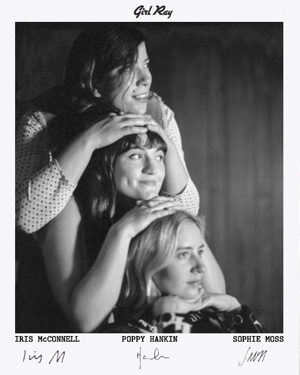 Limited Edition Signed 8"x10" B&W Photocard
This bundle also includes: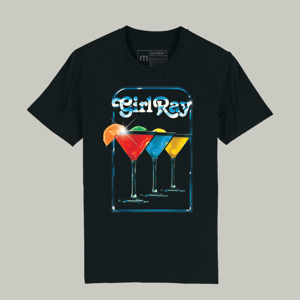 Cocktail Tee
Limited edition cocktail tee, designed by Bobby Pastel.